Skillz Middle East Digital Transformation Solutions
Skillz Middle East Digital Transformation in Marketing
Digital Marketing Transformation
Skillz Middle East Digital Transformation with Adobe
we are Adobe Gold Reseller
Adobe continues to provide the world with the best creative tools for everyone from beginners to pros. As Adobe Gold partner we assist you in all levels.
It's a whole new way of working and creating, giving you everything you need to do your best work.
When you join the creative cloud, you get state of the art tools that most are already familiar with like Adobe Photoshop, Illustrator, InDesign…
In order for a marketing professional to reach his customer, he has to deliver the right content, through the right channels, to the right devices and provide a personalized experience.
However, processing Big Data is complex.
This marketer is faced with the following challenges.
Adobe Marketing Cloud has the solution to all of these challenges.
What is Adobe Document Cloud? It is everything you need and more! Adobe Document Cloud offers – Document Sharing and Collaboration – Digital Signature & E-signature and collaboration service – It is either bundled with Adobe Acrobat Pro DC or stand-alone, It also comes with Adobe Sign, for requesting digital signatures and tracking the associated document.
Are you looking for a corporate offer? Please fill in the contact form below and we will get back to you with an offer as soon as possible!
Skillz Middle East Blog – Skillz Blog
Digital Transformation Blog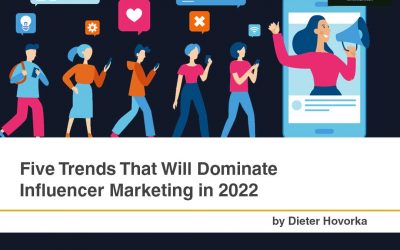 No topic in marketing was keeping us so busy over the last months than influencer marketing. During the pandemic, people had been even more looking online to get experience from influencers, and buying decision making got more important by listening to the influencers. The infographic of today illustrates the shifts that the firm SocialPubli believes will dominate influencer marketing in 2022.
read more