A
dobe's new Document Cloud and the reworking of its Acrobat products a isn't a terribly sexy story, but it's one with something for everyone. From the new free Fill & Sign app, which should appeal to everyone still filling out paper forms, to enterprise verticals and print designers, these products still fill a variety of needs.
What is Adobe Document Cloud? It is everything you need and more! Adobe Document Cloud offers – Document Sharing and Collaboration – E-signature and collaboration service – It is either bundled with Adobe Acrobat DC or stand alone, It also comes with Adobe Sign, for requesting digital signatures and tracking the associated document.
Are you looking for a corporate offer? Please fill in the contact form below and we will get back to you with an offer as soon as possible!
Keep business moving on any device.
Powerful mobile apps in Adobe Document Cloud make it easy for customers to do business with you on the screens they use every day. And employees get the freedom and visibility they need to drive business faster across desktops and device.
Get the Acrobat Reader DC mobile app:
Document Cloud and electronic signature
The Document Cloud combines a completely reimagined Acrobat (Pro, Standard and Reader, plus mobile apps) with the power of free e-signatures for the first time. Using this set of tools, soon you'll be able to create, edit, read, review, scan, sign, send, and track digital documents securely wherever you are — across desktops, mobile, and web.
Faster processes. Thanks to Adobe Sign.
Automate document processes and bring trusted e-signatures to sales, HR, procurement and beyond. Adobe Sign is the secure, hassle-free way to sign and manage documents — across devices, around the world. And it can be up and running in minutes, in the systems you already use.
The world trusts e-signatures by Adobe Sign.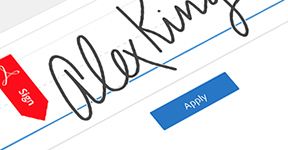 Cloud-signing standards.
As the first global vendor to bring open, standards-based digital signing to mobile devices and the web, we make it easy to comply with the most demanding e-sign laws.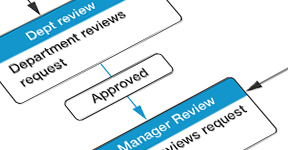 Error-proof workflows.
Design business processes that everyone can follow, every time. Just drag and drop to create workflow templates that reduce mistakes and improve compliance.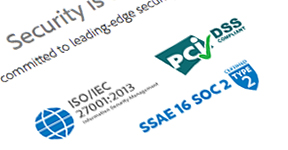 Global compliance.
Adobe Sign makes it easy to comply wherever you do business with e-signatures that are legal, trusted, and enforceable in countries around the world
Satisfy the need for speed.
Every time an employee slows to print a document or search through emails — business slows too. The fastest workflows are all digital, end to end. Bring them to every department, every process, with Adobe Sign.

Sales
Close deals faster on any device with fully automated proposal, quote, and contract processes.

Legal
Create digital workflows that automate common processes, freeing legal teams to focus on bigger issues.

HR
Finish HR processes faster and give your employees the digital experiences they expect. 
Speed your processes and your time to ROI.
Digitize your business processes through Adobe APIs.
We partner with the best companies — so you can add Adobe Document Cloud solutions to the systems, processes, and applications your organization already uses. Whether you want to streamline document workflows or speed business with e-signatures, you can trust our solutions and our partners to help you reach your goals.
Add Adobe Document Cloud solutions to your existing applications or business processes using our robust APIs.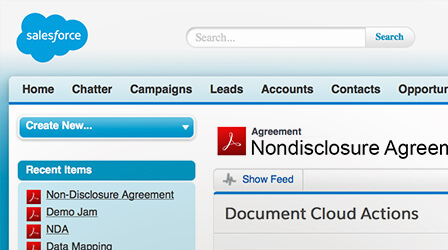 Extend your systems. Expand your capabilities.
Add Adobe Document Cloud solutions to your business systems. Get more value out of enterprise apps like Salesforce, Workday, Ariba, Microsoft Dynamics CRM, Dropbox, and Box. Nothing new for employees to learn. Nothing for IT to code. Just faster transactions, less risk and higher return on your technology investments.

Let us help you learn more about e-signatures and the advantages they provide.
Our latest research and insights show businesses the benefits of e-signatures and 100% digital workflows. From strategic analysis to overviews on our integrations, see how e-signatures help make you faster and more efficient.
Fill out this simple form, read up, and let us help you build your world-class e-signature solution.
Contact Us
Get into action, call our experts today, Dubai - UAE +971 4 27676 320 or send an email to info@skillzme.com or request a callback