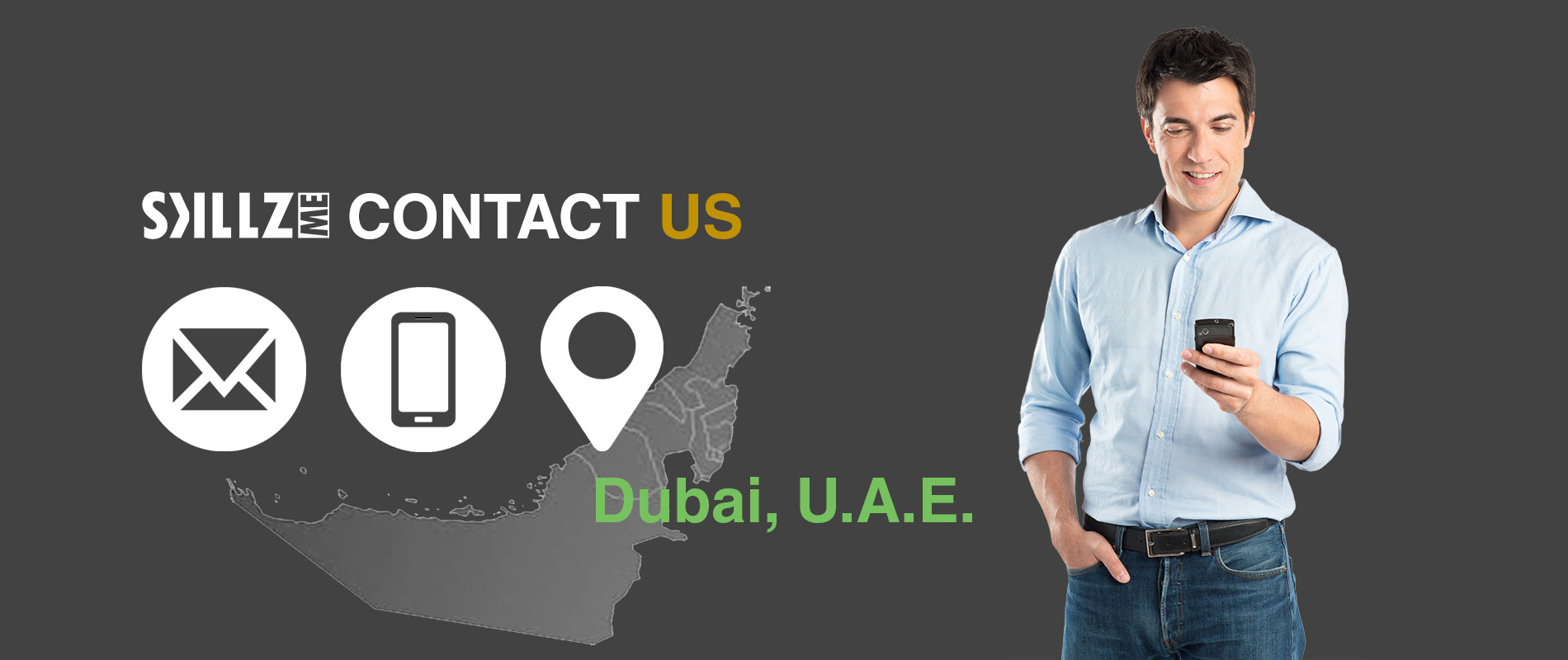 Contact us via Email, Phone or visit us. You can reach us during UAE office hours, Sunday through Wednesday between 9 am and 6 pm. Our international team from Austria, Lebanon, Pakistan, Philipines, and United States of America is happy to create a smile on your face today. We are passionate about our partners, their products as well as our customers, and we are always happy to help out when it comes to choosing the best solutions for your needs. We are here to provide you with all the information you require, answer all your questions, and help you pave your way into the Digital Transformation and Digital Marketing world. 
CONTACT US:
Skillz Middle East 
Techno Hub 2, Office 110, Dubai Silicon Oasis
P.O.Box 644768, Dubai, United Arab Emirates
Tel.: +971 56 101 24 80
CONTACT US FOR SOLUTIONS FROM OUR PARTNER
Our partners are world-leading organizations with solutions in the creative industry like Adobe, Alfresco, Autodesk, Asset Bank, Celum, Corel, Dreamtek, Grapheast, Magento, RealVNC, OpenText, Version-X, WACOM, Woodwing, and Sprylab.
A Forrester Total Economic Impact study commissioned by Adobe in August 2019. Forrester looked in this study into the cost savings and business benefits enabled by Adobe Sign, the e-signature solution by Adobe. The project was carried out by Sarah Musto and Connor...
read more
Eleven email design tips that will reign supreme in 2021. Every year we can see predictions when it comes to design in any area. Colors, tones, and shapes are most common to trigger humans to gain interest or not. Email channels are still one of the most performing...
read more